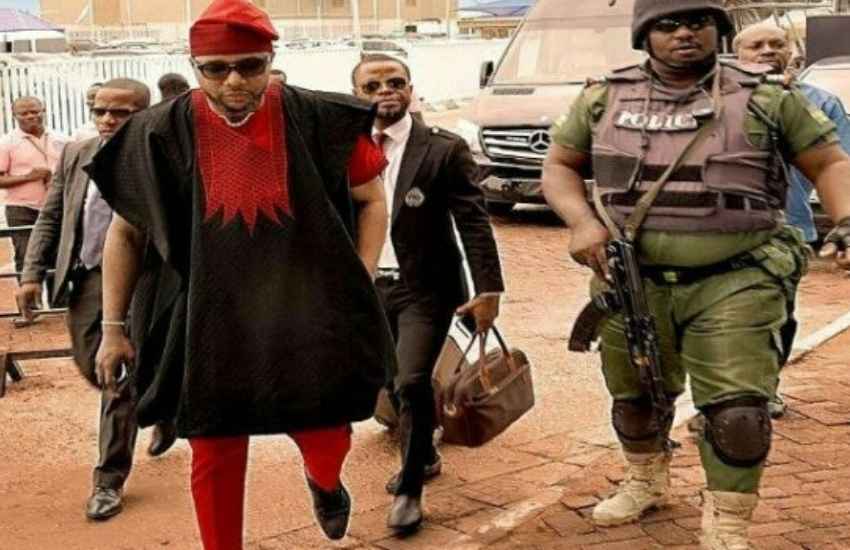 Nigerian music mogul Emeka Okonkwo alias E-Money is talk of town in West Africa after police escorts were withdrawn from his entourage over alleged misuse.
The flamboyant businessman who is a brother to Nigerian music star Kcee is said to have drawn the wrath of Nigerian Inspector General of Police Mohammed Adamu for treating the officers like 'domestic servants'.
The 5-star Group and Emy Cargo Limited owner was on Tuesday, May 12, 2020, reportedly summoned to Lagos police headquarters for abusing his privileges and grilled for six hours at the Monitoring Department.
According to Punch, E-Money was released on bail and ordered to report back at the headquarters on Wednesday, May 13, for more questioning.
"E-Money visited the Force HQ annex today and met with police detectives and was grilled for about six hours. He came along with two others and responded to many questions. Somebody took his bail and he was allowed to leave and return on Wednesday for more questioning," read the report in part.
A top police officer who spoke to This Day Live revealed that the policemen, said to be six, will also be interrogated.
"We received a signal from the Force headquarters on Monday that the police details of music executive, E-Money, be immediately withdrawn and an investigation into the man be launched.
"The policemen were discovered to be attached to B Operations at the command headquarters and not MOPOL which is the usual practice. So, we have withdrawn his policemen and we are inviting him for questioning. The policemen will also be interrogated," the officer was quoted saying.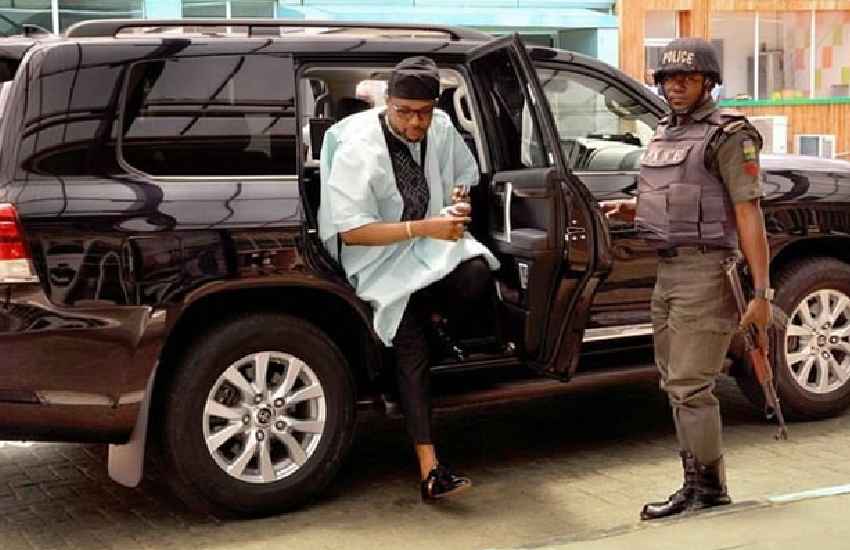 Confirming the news of the withdrawal, Lagos State Police Public Relations Officer, DSP Bala Elkana, noted that the probe was ongoing.
"It is true that his escorts have been withdrawn and an investigation ongoing. I do not have much information on it," said Elkana.
The probe into the misuse of police orderlies attached to the businessman has, however, rattled former National Coordinator of Network on Police Reforms in Nigeria, Okechukwu Nwanguma, who called out the police's top brass.
"Senior police officers, especially those in command positions, assign these officers to 'big men' (including those with questionable characters or whose means of livelihood are undefined) for their personal aggrandizement. The money paid goes into their private pockets. There are categories of people authorised to be assigned police escorts.
"They are designated VIPs. They are mainly people occupying public positions. They include people elected into executive positions or heads of tiers of government. Private individuals are not officially entitled to police escorts except in specific situations which may not be permanent. Unless we get the government we desire, we will not get the police we deserve," he told Sahara