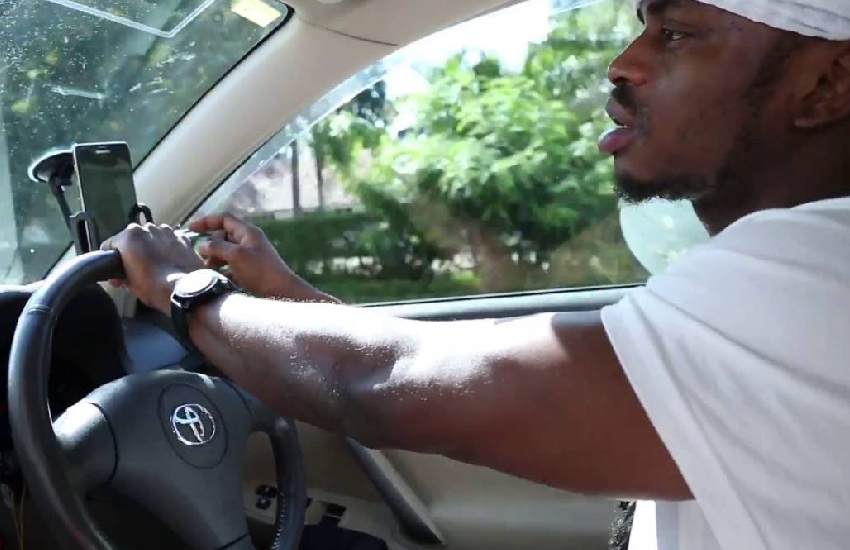 Tanzanian comic MC Pilipili is eyeing a Toyota Land Cruiser that singer Diamond Platnumz gifted his estranged Kenyan fiancé
Tanasha Donna
at Mlimani City, Dar es Salaam, on July 7, 2019.
Speaking to Ze Weekend, MC Pilipili said he is hinging his luck on Platnumz's legendary philanthropy to walk away with the vehicle that Donna left behind after her relationship with the latter hit rock-bottom.
According to MC Pilipili, the Land Cruiser is his dream car; a V8 powered Japanese workhorse that would inter-cool his way out of his current BMW series.
He explained that Platnumz is generous and has no use of the car that since its unveiling at the 'Great Gatsby' themed party, stirred controversy as to whom it is registered to with actor Juma Lokole claiming it is owned by Sanura Kasimu – Platnumz's mother.
"Natembelea BMW lakini gari ya ndoto yangu ni V-8 kama ya Diamond ile (Anacheka), dah naipenda sana. Naomba basi Mondi anipe ile V-8 aliyompa Tanasha maana ndio dream car yangu kwa sababu Tanasha alisema hakuondoka nayo aliiacha hapa nchini. Hivyo Simba kaipaki tu, na najua Diamond hana roho mbaya, atanipa tu," said MC Pililipili.
Speaking to
True Love Magazine
in April 2020,
Donna
proclaimed that she had no interest in it and is comfortable cruising around with her own BMW.
"The car is in Tanzania; I had no interest in taking it. I have my car, my BMW. I am not going to leave a relationship, and say I am going to take this car, or I am taking this. I can get myself a car, I can get myself what I need," said Donna.
An admission that affirmed Lokole's head-turning revelation months earlier.
"The car is still there. Why should it be sold? Naseeb is not one to sell his property," said Lokole, "Why should Tanasha leave with the car? The car belongs to Mama Dangote. In fact all the cars."
Whilst MC Pilipili is drawing to the high-end vehicle at to a moth to a lamp, singer
Mbosso
had to fight tooth and nail to distance himself from it after rumours swirled that he had inherited it from his mentor,
Platnumz
.
Mbosso clarified that a similar Land Cruiser that he was spotted in was his and not the one gifted Donna as alleged.
"Hata wakati nanunua hili gari hata Diamond mwenyewe aliniambia usipochunga mdogo wangu gari yako itaonekana ya Tanasha. Lakini nafikiria pia tunaeza kulipeleka hili gari mpaka kwa Diamond kule alafu tupige picha zikiwa zote, ile ya Mama Dangote, Tanasha na hii hapa. Chombo changu na nashukuru Mwenyezi Mungu ndo nimekianzia mwaka nacho, ndo linafikisha kama mwezi hivi," said Mbosso – real name Mbwana Yusuph Kilungi.
Putting the matter to rest, Platnumz took to Instagram and shared a video of his parking lot and flaunted the car he gave to his ex on her 24th birthday, as well as his mother's and his other cars as well as a sneak preview of his mansion.